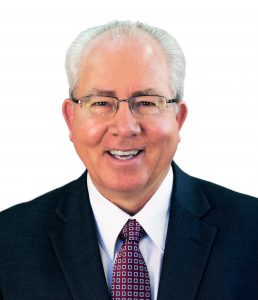 About Dr. Goodman
Biography: Dr. Goodman has been in private practice since 1992. He served several years as Director of Dermatologic Surgery and Co-Director of the UCI Melanoma Center, and has been actively involved in surgical and general dermatology in Orange County since the beginning of his career. Dr. Goodman is a member of the American Academy of Dermatology, American Medical Association, American Society for Mohs Surgery (founding president), California Dermatology Society, and the Orange County Dermatologic Society.
Specialty: Medical and Surgical Dermatology
Interests: Mohs surgery; Immunohistochemistry
Board Certification: American Board of Dermatology, Certified
Accomplishments: Dr. Goodman is Associate Clinical Professor of Dermatology at UCI and member of the Melanoma Program at St. Joseph Hospital in Orange. He has been recognized as a Physician of Excellence by the Orange County Medical Association.
Medical School: University of Arizona
Internship: University of New Mexico - Internal Medicine
Residency: University of California, Irvine - Dermatology
Fellowship: University of California, Irvine - Dermatology
Stay up to date
Receive research updates, inspiring stories, healthy living tips and more.
WHY CHOOSE SCARS CENTER?
SCARS Center is home to some of the most widely used plastic and reconstructive surgeons in Orange County.
Orange County's Premiere Skin Cancer Treatment Center