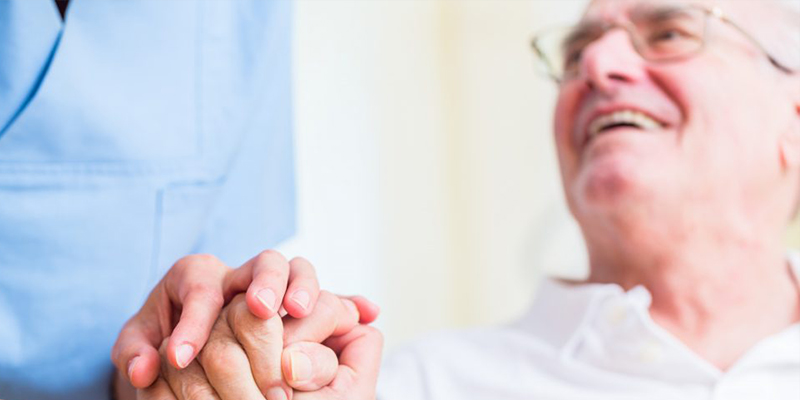 We want our patients to be happy and skin cancer free. At SCARS Center, you will receive an individualized treatment plan, expert care from our skin cancer specialists, and cosmetically precise results. Read the testimonials below to see what other patients think about us.
"Dear Doctor - I cannot thank you enough for all your hard work and care. Through your efforts, I have more confidence and a better quality of life (yay for breathing!) I pray that God will bless you as you continue to bless others. I hope you have a great holiday season with your loved ones."
"Hello Dr. Madorsky. Want to tell you how happy I am to have been referred to you. I am very much looking forward to you 'putting me back together.' It has been 2 years since I was attacked & I am so tired of looking the way I do. I appreciate you & your staff & all your knowledge, expertise & kindness. Thank you for helping me & taking me on as a patient. :)"
"Dear Simon, Hereby a quick note to thank you for your excellent work. I really appreciate your professional service and flexibility to schedule my surgery so quickly to accommodate my upcoming NY marathon. My ear looks great! And the healing process was a lot faster than I could have ever imagined. I didn't miss a beat with my training. Thanks again and compliments to your whole team, they made it a very comfortable experience. I will recommend you to anybody that needs plastic surgery! P.S. The lab result was also great!"
"Dear Dr. Simon Madorsky, M.D. I would like to use this opportunity to thank you for the amazing surgical work you performed on my mom. You have shown that you are a great facial plastic and reconstructive surgeon and a great human being with a big heart for your patients. Without you and your willingness to help, my mom probably would never have recovered her self-esteem and possibly might never have felt happy about herself again. You gave my mom her life back and she is very happy about that, as I am. I hope many people can have the same opportunity to be touched with your hands and feel as lucky as we do now"
"Dr. Madorsky's staff is very kind, accommodating, and easy to work with. I am so pleased that I chose SRT over reconstructive surgery. The treatment was very manageable. There was no "down time". I continued my normal, daily schedule. The spot treated was on the side of one nostril. During SRT the spot did turn very red. It became crusty but was never painful. They recommended keeping Aquaphor healing ointment on the spot being treated. I found this extremely useful and soothing because it kept the spot from drying out and cracking. Of course the spot treated by SRT clearly showed after about a week of treatment but I never felt it was necessary to stay at home because of it. The SRT was most successful as there is no evidence of treatment or basal cell on my nose now. I am so grateful SRT was an option. I would easily choose it again over reconstructive surgery."
"Since my third MOHS cancer surgery Last January, I have had time to reflect on the quality and outcome of this surgery and time to compare the results of the three different MOHS surgeries (by 3 different surgeons) and outcomes.
Dr. Simon Madorsky took such great care and skill as well when operating on me. The following day, I experienced minimal pain and discomfort and healed quickly.
I actually had a doctor and fellow tango dancer approach me on the dance floor to ask me who had done the plastic surgery on my nose. I told them that they had the wrong idea. I had needed nasal reconstruction surgery and she countered with that I had never looked better and she wanted his name for future reference. So many people have told me that after the surgery I have actually improved my looks. Of course that was not the reason for the surgery."
"Dr. Madorsky and Staff - Thank you so much for the beautiful job on my face. You truly are a miracle worker and your staff is outstanding."
"Dear Doctor Madorsky: I want to thank you for your putting me back together, after my cancer excisions. I am surprised that even though the other surgeon made incisions that in a couple of cases were from my ear to my chin you did reconstructions that left me looking unscathed.
This means that you demonstrated the artistic skills to create a strategy for repairing me, and the technical skills needed to successfully implement the strategy. Your technical skills are superb and that is not only my opinion, but that of other doctors who have seen your work as well. I am thrilled with your abilities at conceptualizing a strategy and the technical skills to implement difficult reconstructions.
After you put me back together you left me looking better than before the surgeries. Time and again you have proven your superior skills. This is not only my opinion, but I have had Dermatologists and the Mohs surgeon tell me that your work is superb.
On the other hand, the above is only half the picture. I am more than just a body that needed repair. I am continuously astounded at your ability to anticipate my concerns and help me negotiate the rough spots.
Thus, you exhibit superb technical skills as well as looking out for me as a person."
"Each visit took about 5 minutes as the template was placed on my face and the x-ray applied. At no time was there any pain."
"This procedure (low-level radiation procedure for skin cancer) is especially suited to those, like myself, who dislike needle sticks and surgery. The procedure was explained in adequate detail. Because I am semi-retired I was able to schedule my appointments for 9am each time. This consists of 5 days per week for 3 consecutive weeks. The first day was to make a template for focusing the x-ray in the subject area of my face. In my case, chin and cheek. This took about 20 minutes. Each visit took about 5 minutes as the template was placed on my face and the x-ray applied. At no time was there any pain.
Results were successful and the cancers eliminated."
"Dr Simon, Candace, Vera and Staff - You have proven that you can make a silk purse out of a sow's ear. Thank you."
"Thank you for your kindness, your caring, and for all the thoughtful ways you make a difference in the lives of others. With sincere appreciation for your skill and compassions. May God bless you richly. Thank you."
"Dear Dr. M and Staff, Thank you so much for putting me back together - Now, at least 6 out of 10 people don't notice anything! Perfection is on the way. You were all so kind and helpful. I truly appreciate all your work."
Stay up to date
Receive research updates, inspiring stories, healthy living tips and more.
WHY CHOOSE SCARS CENTER?
SCARS Center is home to some of the most widely respected dermatologists and plastic and reconstructive surgeons in Orange County.
Receive research updates, inspiring stories, healthy living tips and more.
Orange County's Premiere Skin Cancer Treatment Center