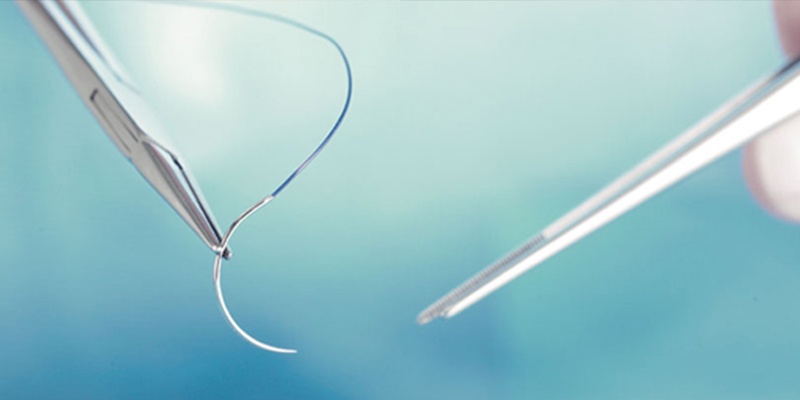 When skin cancer is removed it can leave what is referred to as a defect-a hole or wound where the skin cancer once existed. Defects can range in size, and depending on the location and depth of the defect, reconstruction may be necessary. In instances where skin cancer has affected sensitive areas such as the face, nose, eyes, or ears, patients should seek the expertise of a facial plastic surgeon. At SCARS Center, our Mohs dermatologists work directly with facial plastic surgeons to ensure each patient has the best cosmetic outcome possible after skin cancer cure. 
About Skin Graft
If a skin cancer defect is superficial and in an area of tension, such as the nose, a skin graft may be used to complete the reconstruction.
A skin graft involves taking skin from one area (called the donor site) and placing it inside the defect (recipient site). It is different from a vascularized free flap, because it is less involved and it does not involve transplanting blood vessels with the skin. Skin grafts are taken from areas of the ear, neck, or body where scarring can be easily hidden. Unfortunately, there is a chance that the skin from the donor site will not match the recipient site in color or texture.
After surgery, the skin graft may have a special pressure dressing, called a bolster, attached to it for a few days to prevent fluid accumulation beneath the graft during healing. The graft will continue through several stages of healing over the following weeks, and may take up to one year to heal completely. 
Have You Been Diagnosed With Skin Cancer?
SCARS Center specialists work with local dermatologists to offer the most cosmetically sensitive results for skin cancer on the face, ears, eyes, or nose. Contact us for a consultation today. 
Stay up to date
Receive research updates, inspiring stories, healthy living tips and more.
WHY CHOOSE SCARS CENTER?
SCARS Center is home to some of the most widely respected dermatologists and plastic and reconstructive surgeons in Orange County.
Orange County's Premiere Skin Cancer Treatment Center