Alexander Miller, M.D.
Home > About > Our Doctors > Alexander Miller, M.D.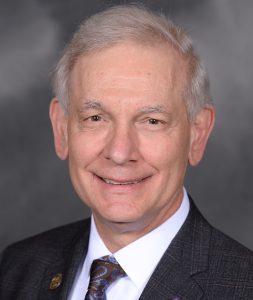 About Dr. Miller
Biography: Alexander Miller, M.D. is a Board Certified Dermatologist and Dermatologic Surgeon, specializing in skin cancer surgery. He is a member of the SCARS Center's team of surgeons, working to educate, diagnose and treat patients in Orange County.
Specialty: Dermatology, Skin Cancer, & Mohs Surgery
Interests: Dr. Miller's main focus at the SCARS Center is to provide patients with impeccable surgical results in the course of their skin cancer treatment. He has decades of experience in Mohs Micrographic Surgery, a highly successful technique which allows the physician to preserve patient's skin in sensitive areas of the head and neck, such as the eyelids, ears, nose and mouth.
Board Certification: American Board of Dermatology
Accomplishments: Dr. Miller was just named to the Board of Directors of the American Academy of Dermatology. He co-directs the annual American Society for Mohs Surgery Meeting on Skin Cancer, and a two-day Closure Course. He serves as a Clinical Professor of Dermatology at UC Irvine.
Medical School: University of California, Irvine
Residency: University of California, Irvine