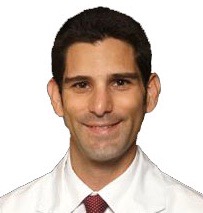 About Dr. Hillman
Biography: Dr. Hillman is trained to review microscopic slides of skin cancer in order to help determine the medical diagnosis and best course of treatment. He is a regular attendee at SCARS Foundation Monthly Skin Cancer Conference, a conference dedicated to reviewing complicated skin cancer cases with specialists in all fields of skin cancer management.
Specialty: Dermatopathology
Board Certification: American Board of Pathology – Anatomic Pathology, American Board of Pathology and Dermatology – Dermatopathology
Medical School: Case Western Reserve University – School of Medicine
Internship: Stanford University Medical Center
Residency: Stanford University Medical Center
Fellowship: University Hospital of Cleveland – Post – Sophomore Pathology
Stay up to date
Receive research updates, inspiring stories, healthy living tips and more.
WHY CHOOSE SCARS CENTER?
SCARS Center is home to some of the most widely used plastic and reconstructive surgeons in Orange County.
Orange County's Premiere Skin Cancer Treatment Center