A Game Changer in Nasal Reconstruction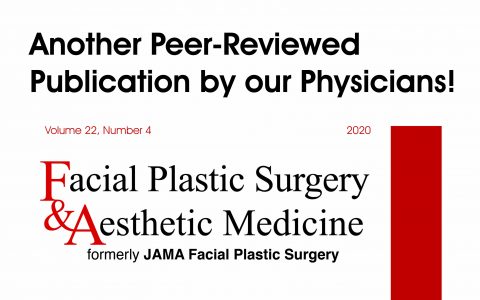 Blazing the way in nasal reconstruction, our center has produced yet another major publication in a peer-reviewed journal. Dr. Simon Madorsky's technique has been published in Facial Plastic Surgery and Aesthetic Medicine, the official journal of the American Academy of Facial Plastic and Reconstructive Surgery. This paper introduces a new way to reconstruct medium to large nose defects.
Current standard of reconstruction for these larger defects is with a paramedian forehead flap. However, this can leave a deformity for several weeks and requires several operations to complete. Dr. Madorsky has perfected the superior extended nasal myocutaneous island (SENMI) flap, which can be single stage and avoid the deformity from the forehead flap. Most importantly the SENMI flap achieves exceptional cosmetic results.
Before and After Photos of the SENMI Flap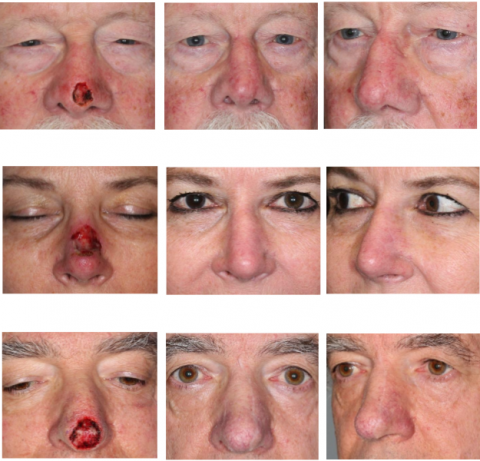 The study was published with the support of the SCARS Foundation and our research team.