America's Best Dermatologists: We Have Two!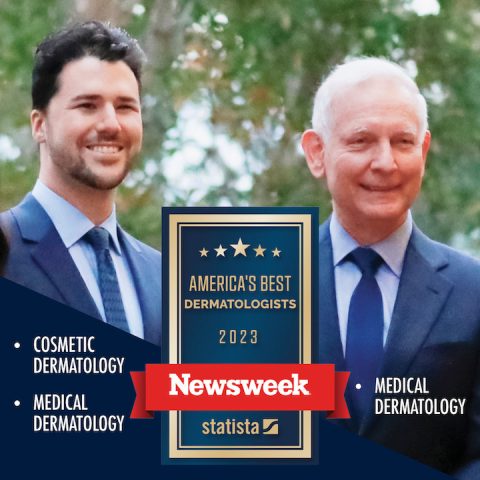 Congratulations to Dr. Adam Aronson and Dr. Alexander Miller for being named America's Best Dermatologists 2023 by Newsweek.
We are honored to have two of our physicians receive this great recognition, and proud of the incredible care they provide to our patients.
The list is split by cosmetic and medical dermatologists. In total, 150 cosmetic dermatologists and 175 medical dermatologists were awarded and some (including Dr. Aronson!!) were awarded in both specialties.