Podcast: Coronavirus – Innovative Treatments and Disappointing Tests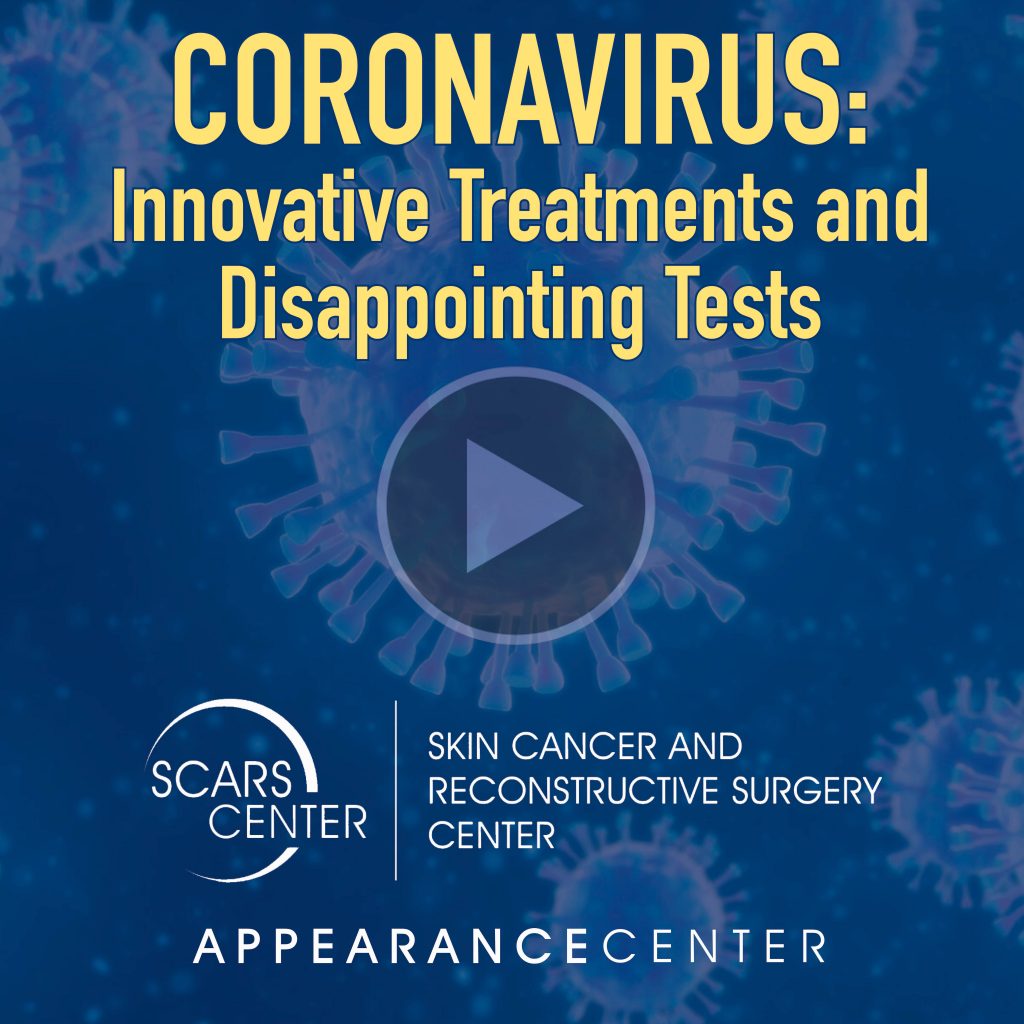 Show-Notes from our third podcast: Coronavirus:
Innovative Treatments and Disappointing Tests, from our new series "Coronavirus: Science and Prevention"
Watch the episode on YouTube and
subscribe to our podcast series on iTunes, Google Podcasts, and Spotify.
Complete Shutdown and Some Good Medical News!

As the shutdown forces us to hold our collective breath, some hopeful treatments appear on the horizon.
Why the complete shutdown?
We need to mass produce treatments, deliver personal protective equipment (PPE) to front line health care workers (HCWs), and set up medical systems for the onslaught of cases when we go back to "normal."
Final goal? Herd Immunity.

Coronavirus Severity (according to UpToDate)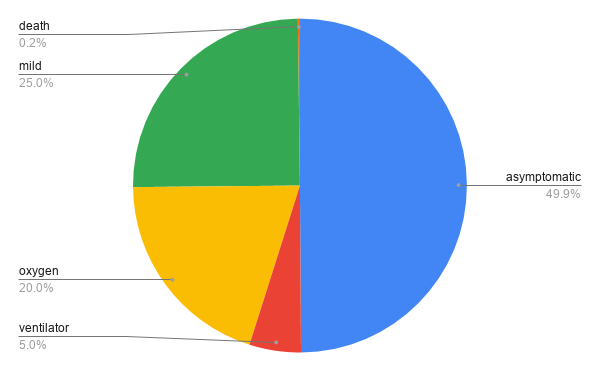 Treatment needed in the severe cases is mostly oxygen.
Children do not commonly show many symptoms of COVID-19 infection. When symptoms do appear in children, they are mild – fast resolving fever, sore throat, and a cough. There are some reported severe cases.
Viral Loads
Viral loads are present in asymptomatic individuals days before symptom onset [1,2]
Peak viral load is at 5-6 days after symptom onset
Viral loads become undetectable 18-21 days after symptom onset in severe cases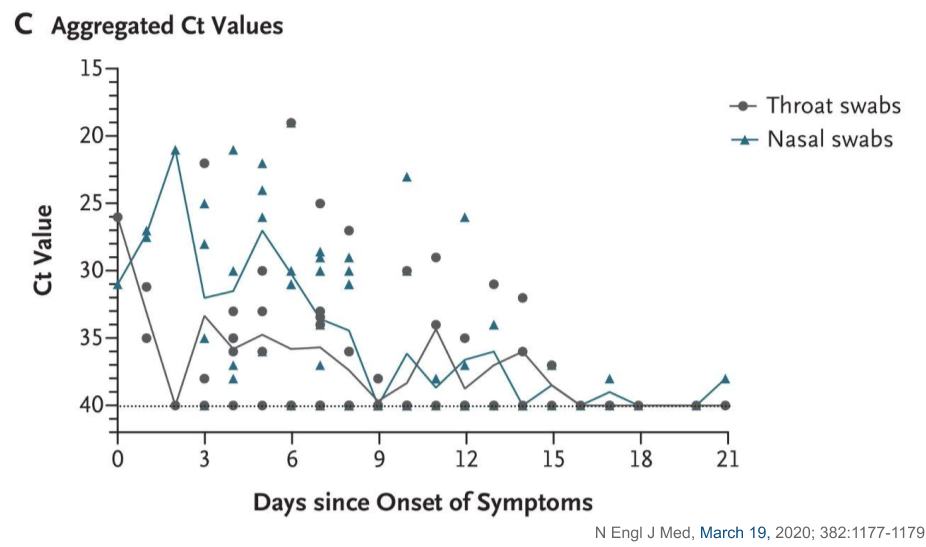 There are two kinds of quarantine:
After exposure – this is the two-week period during incubation, waiting for the symptoms to appear.
After symptom onset – this quarantine lasts at least three weeks after onset of symptoms.
Vaccines
There are 31 vaccines in development currently. See the summary report from the National University of Singapore School of Public Health Vaccine Report .
Pre-clinical testing – 8 studies.
Phase 1 clinical trials – 2 studies.
Convalescent Plasma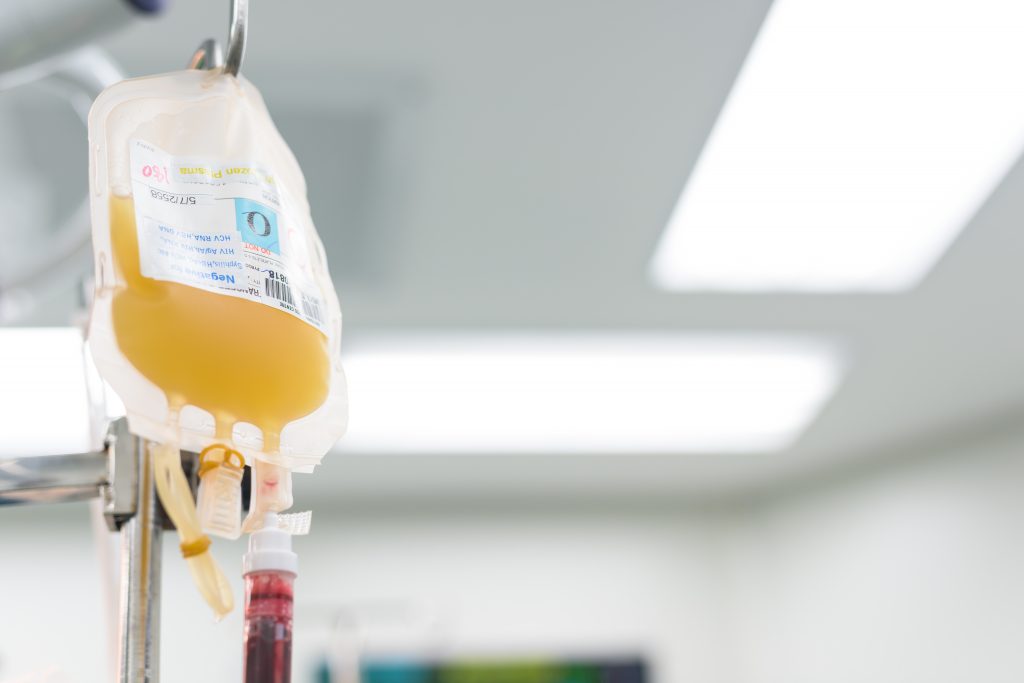 Purified blood plasma – derived from survivors of viral infection containing intravenous immunoglobulins (IVIG) – polyclonal antibodies.
Plasma has significant challenges to mass production: recruitment of donors and logistics difficulties (storage and delivery).
Monoclonal antibodies
Regeneron says potential COVID-19 drugs could start human tests by early summer – many viral neutralizing antibodies, monoclonal antibodies derived from infected individuals and mice, produced in the lab.
A combination of REGN3048 and REGN3051 is slated for a human clinical trial sponsored by the US National Institute of Allergy and Infectious Diseases

Drug Therapy
Favilavir – (formerly known as favipiravir) was just approved in China for COVID-19 [3]
Hydroxychloroquine (Plaquenil)
Mylan (MYL) and Teva Pharmaceuticals (TEVA) have jump-started the production of hydroxychloroquine, which is also approved for treating lupus or rheumatoid arthritis.
Macrolide Antibiotics (Z-pack)
Azithromycin (Zithromax), clarithromycin (Biaxin), erythromycin are all macrolides class of antibiotics. They are believed to have cytokine blockade properties. [4-6]
"Macrolides antibiotics possessed to have an effect on downregulation of inflammatory cascade as well as attenuation of cytokine cascade, which usually facilitates the reduction of virus-related exacerbations such as multi-organ failure, respiratory support, early clinical stability and early symptom relief" [7]
Anti-inflammatory therapy
Monoclonal antibodies for Cytokine Blockade:
Viral Infection Causes Cytokine Storm – Cytokine Release Syndrome
White blood cell (T-cells and macrophages) purge inflammatory factors (cytokines). The mortality of SARS might be due to a virally driven hyperinflammation, also called secondary hemophagocytic lymphohistiocytosis (sHLH). This is an under-recognized, hyperinflammatory syndrome characterized by a fulminant and fatal hypercytokinemia with multiorgan failure.
"A cytokine profile resembling sHLH is associated with COVID-19 disease severity, characterised by increased interleukin (IL)-2, IL-7, granulocyte-colony stimulating factor, interferon-γ inducible protein 10, monocyte chemoattractant protein 1, macrophage inflammatory protein 1-α, and tumour necrosis factor-α." [8]
Immunosuppression could improve mortality. Therapeutic options include steroids, intravenous immunoglobulin, selective cytokine blockade (eg, anakinra or tocilizumab) and JAK inhibition.
Tocilizumab (Actemra) is starting to be used anti-IL-6 (monoclonal antibody). Tocilizumab, also known as atlizumab, is an immunosuppressive drug, mainly for the treatment of rheumatoid arthritis and systemic juvenile idiopathic arthritis, a severe form of arthritis in children. It is a humanized monoclonal antibody against the interleukin-6 receptor.
Other monoclonal antibodies studied for Cytokine storm inhibition include:
Sarilumab (Kevzara) – rheumatoid arthritis drug, inhibits IL-6
Leronlimab (IgG4 monoclonal antibody)
Foralumab – a fully human anti-CD3 mAb, IL-6
Camrelizumab (humanized monoclonal antibody) – targeting PD-1
IFX-1 – anti-C5a monoclonal antibody
Fingolimod and Brilacidin – anti C5a
Anakinra – IL-1
Baricitinib, Jakafi (ruxolitinib) – Janus kinase (JAK inhibition)
NSAID Controversy
NSAID's such as ibuprofen and naproxen are theorized to increase the risk with COVID-19. The use of ibuprofen may increase angiotensin converting enzyme 2 (ACE2), which is the receptor for the binding of coronaviruses. So, consider using acetaminophen as a first line fever therapy.
However, evidence of NSAID's helping SARS-CoV-1 was published in the Journal Antiviral Therapy. Indomethacin, an older NSAID was shown to be effective against SARS-CoV-1.
Other Therapies
High Dose Vitamin C
High doses of vitamin C suppresses hyperactivation of immune effector cells.
Zinc Ionophores
Zinc Pyrithione (Head and Shoulders Shampoo) increases intracellular Zinc, which impairs replication of CoV in the cells. Chloroquine is also a Zinc ionophore. It helps entry of Zinc into the cell through the cell membrane. Perhaps, this is the mechanism of its fight against COVD-19?

Testing: Specificity and Sensitivity
National University of Singapore School of Public Health has one of the bests websites reviewing the latest testing for SARS-CoV-2 available. As of March 13, 2020, SSHSPH COVID-19 Science Report: Diagnostics (13 Mar), there are 8 non-commercial and 73 commercial tests for COVID-19.
Serological test: 7-14 days after illness onset, antibodies IgG and IgM appear in the bloodstream. Great way to tell if a person has had an infection and is immune.
RT-PCR test: reverse-transcription polymerase chain reaction. Swab test that detects tiny fragments of viral RNA (nucleic acid, genetic material).
A widely available test known as the COVID-19 IgG/IgM Rapid Test Kit was employed in Europe, Australia, and South Korea. It had a high false positive rate.
Another test was recommended by the World Health Organization (WHO) – the RNA dependent RNA polymerase (RdRP). US CDC did not adopt that test, and instead recommended nucleocapsid protein (N) gene, which is up to 43 times more sensitive than the WHO RdRP test. [9]
CT scan of the chest is a very sensitive and specific test for COVID-19. Affected lungs have a ground glass appearance on the CT scan. [10]
The goal of testing is high sensitivity and specificity.

The Bright Side of Things

Our front line healthcare workers are our modern day heroes. We thank you for your service.

Survivors of COVID-19 are immune and cannot spread the virus. They are a source of prized blood plasma filled with antibodies against coronavirus.
Research and development for COVID-19 is in full swing. Science is on fire!
References