Preserving Natural Lip Appearance After Skin Cancer Treatment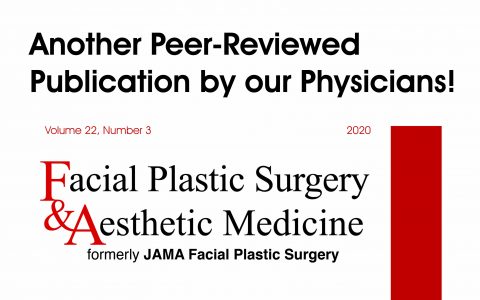 Changing the standards in lip reconstruction, our center has produced yet another major publication in a peer-reviewed journal. Dr. Simon Madorsky's technique has been published in Facial Plastic Surgery and Aesthetic Medicine, the official journal of the American Academy of Facial Plastic and Reconstructive Surgery. This paper introduces an innovative reconstruction technique for small to medium lower lip defects.
Small and medium lower red lip defects are commonly addressed with mucosal advancement and wedge excision with primary closure. These techniques result in aesthetic deformities, such as lip flattening and shortening. Dr. Madorsky has perfected the myomucosal lip island flap, which offers an alternative that preserves the appearance and function. Most importantly myomucosal lip island flap achieves exceptional cosmetic results.
Before and After Photos of the Myomucosal Lip Island Flap


The published study included all patients who had the myomucosal lip island flap done at SCARS Center from 2008 to 2018. Indications for surgery were mostly skin cancer defects. Other reasons included scar revisions.
Dr. Madorsky's study found that the myomucosal lip island flap is a reliable technique for reconstruction of lower lip defects up to one-third of the lip. The study was published with the support of the SCARS Foundation and our research team.