Dr. Madorsky speaks to California Dermatologists about Trends in Cosmetic Dermatology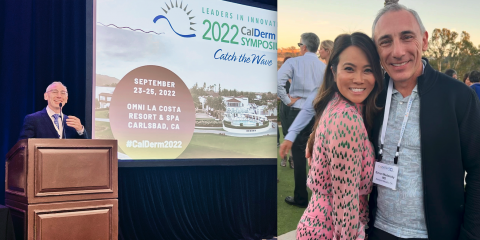 Dr. Simon Madorsky, facial plastic surgeon, addressed an audience of California Dermatologists at the CalDerm Symposium, September 23-25 in Carlsbad. He spoke on Fillers and Nuromuscular Toxins (such as Botox), providing advice and tips for these injectables, as well as explaining relevant facial anatomy.
He also spoke to the group about wound repair, including various skin flaps and grafts. These are used for both trauma and skin cancer reconstruction.
He had the chance to meet Dr. Sandra Lee, aka Dr. Pimple Popper!!