The Role of Physician Assistants in a Skin Cancer Practice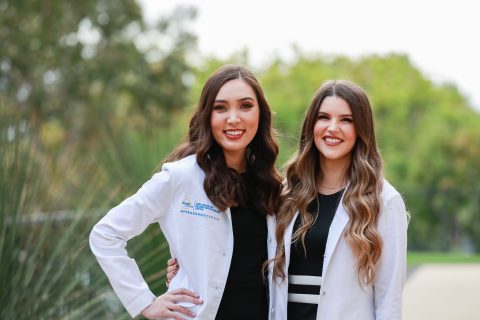 "I have always viewed each of my colleagues as playing an integral part in the healthcare team. In my opinion, the best healthcare teams have a flat hierarchy. This organizational structure avoids medical errors, improves patient experience, and fosters team member collaboration. Integration of Physician Assistants (PAs) follows this model," says Dr. Simon Madorsky.
As certified PAs, Alyssa Flanders, PA-C, and Shea Pickering, PA-C, have already completed rigorous didactic and clinical training and are board certified to manage patients, prescribe medications, and perform surgical procedures. Additionally, they have participated in the unique SCARS and Appearance Center PA Fellowship program. This intensive one-year program was developed to augment their knowledge and skill in the subspecialized areas of dermatology and plastic surgery. They are given the opportunity to collaborate with and be mentored by senior physicians on patient care plans, complex surgical cases, and twice-monthly multidisciplinary conferences.
As a result, Alyssa and Shea perform on the level of top tier community physicians. If they want a second opinion, they have immediate access to experienced, multidisciplinary physicians for a verbal discussion, photo review, or to meet the PA's patient personally.
Additionally, our PAs significantly improve the patient experience. They offer patients additional face time with a provider, allowing for more thorough explanations of procedures, and more opportunity to field questions. They also have expertise with injectables, skin care, and laser treatments.
"This team management of our patients is what sets us apart from the rest. And our patients love it," Dr. Madorsky states, reflecting on a new generation of healthcare teams.